Mother may Celebrate you?
by : admin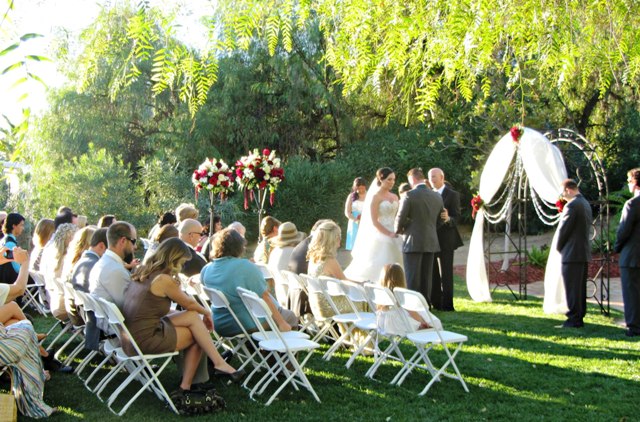 Moms are usually the ones asking "What can I do for you?" But every year on the second Sunday of May, families get a chance to ask Mom the same question.
Usually Mom is the one who plans the parties, but what about throwing a garden party or family brunch for her?
Making an online party list is so simple your 9-year-old could do it. (Just don't give him your credit card!)
We asked two moms, Laura and Crystal, to dream up their perfect Mother's Day party. Here's what they said they're looking for. Hint hint!
Crystal is looking forward to a day with her family. "I just want my dogs and my handsome boys!" she says. She prefers some shade, but also wants to enjoy her scenic backyard. Tables, table cloths, glassware, chairs and umbrellas. Check! She also said she prefers a simple, crisp look with colorful floral centerpieces. Our new white Chiavari chairs are just her style.
Known for her love of See's candy, Crystal adds she'd love to get a surprise. A chocolate fountain surprise… and strawberries for dipping! We told her our ideas for her special day and she was flattered. She may have even blushed!
Laura says she's been loving time with her girlfriends lately and would love to have a bash with her fellow moms. "I could go for a spa day!" she says. "The day will definitely involve a manicure, pedicure and a margarita for good measure." After a day at the spa, Laura, her friends and family would like to sit back with a lovely outdoor party for 50 with our garden party package.
To keep the party going, she'd love to snag one of our margarita machines.
Read the rest of this entry>
All Occasion Rentals Grand Opening
by : Ronen Dolberg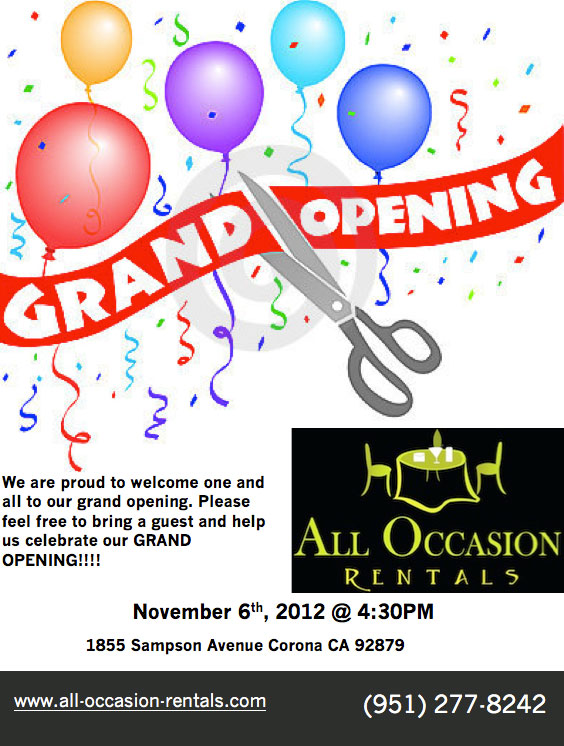 We're proud to announce our official Grand Opening Tuesday, November 6th at 4:30PM ~ Don't miss live music and food as well! We're located off McKinley St. in Corona at 1855 Sampson Ave. Corona, Ca 92879 ~ For directions, go to: http://goo.gl/maps/8WDHw
Read the rest of this entry>
Article on Bar and Beverage Servers
by : Michael C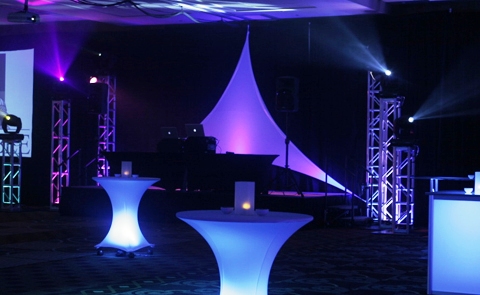 We at All Occasion Rentals know that just about every event that you go to in this lifetime of ours requires some type of refreshment. It could be a birthday, an anniversary, a wedding, or a corporate event; it could even be as small as a social gathering for your friends. Those events all include friends, family, loved ones but they also include some sort of beverage. Your family might be celebrating a special occasion with some champagne or maybe you are having a birthday party for one of your children and would like to have a container to hold those beverages. You may even hire a bartender to assist your guest with their individual refreshment needs, maybe a cocktail or a glass of wine.
The one thing that all events have in common is a designated area for refreshments. But how can you make sure your guest know where exactly to go? Well here at All Occasion Rentals we take care of all of your Bar and Beverage serving needs.
We carry 6 foot rectangular bar tables that come with black or white draping. What if you want to put the bar in a corner? You're in luck! Because we also carry serpentine bar tables that fit perfectly into the corners of rooms.
Now outside of the bar tables we also carry items that might just come in handy. For example, we have bar stools, ice chests, plastic pitchers, ice scoops, and cocktail shakers. And, we also employ individuals who are licensed bartenders and servers who can assist you with your event.
Feel free to Click Here and send us a request via email. Whatever your individual need might be, just know that All Occasion Rentals has you covered. We want to be known as the one stop place to shop! Let us be Your Party Rental place.
Read the rest of this entry>